No. 6 Trap - American Fur and Trade Company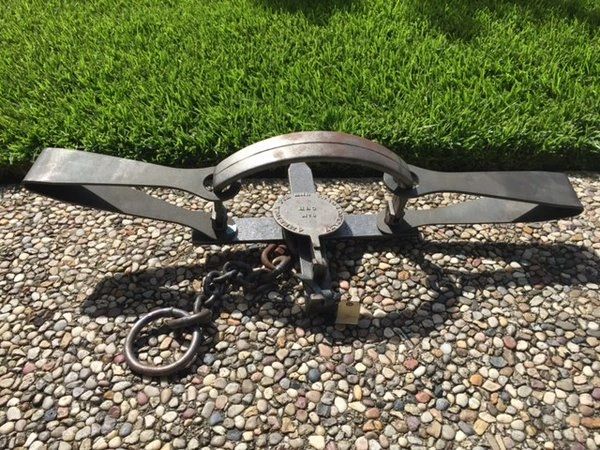 No. 6 Trap - American Fur and Trade Company
Jim River Traps – The Number 6 is unbelievably large. It weighs 48 pounds and is 46 inches long with a jaw spread of 17 inches. When it was legal, this size trap was used to catch the largest, most powerful bears. The chain has swivel and a large ring just like the old traps.
This trap commemorates the Americana Fur Company, which was second in size only to Hudson's Bay Company in the 1800's. The pan reads "American Fur and Trade Company HBC No. 6"
* This trap is no longer legal to take bears in North America.