NRA Pistol Instructor Course - August 4, 2019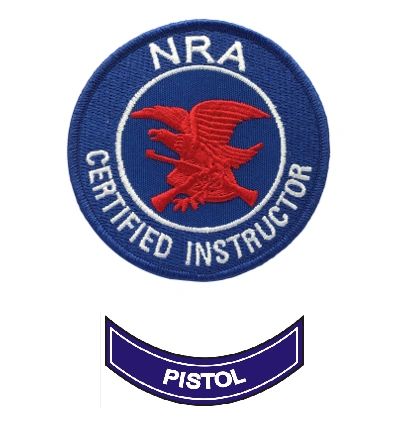 NRA Pistol Instructor Course - August 4, 2019
Contact for more information:    NorthAmericanOutdoors@yahoo.com
This 16-hour course teaches the knowledge, skills and attitude essential to organizing, promoting and teaching NRA's Basic Pistol Shooting course.
Prerequisite: Possession of basic firearm safety and shooting skills is a prerequisite for certification as an NRA Pistol instructor. 
*** MUST have already completed NRA Basics of Pistol Shooting Course prior to signing up for this course ***
Course is presented in two parts:
(1) 6-hour Basic Instructor Training (BIT) where students will demonstrate organizational and teaching skills via participation in practical exercises during the course; and 
(2) discipline-specific 16-hour Instructor-led Pistol Instructor training including an instructor certification examination.  Students will receive the NRA Trainer's Guide, NRA Pistol Instructor Candidate Packet, and NRA Basic Pistol Shooting course student packet.  
BIT is the mandatory pre-requisite for initial NRA Certified Instructor training.  To be certified as an NRA Instructor, students must complete this 6-hour course that teaches material common to all NRA courses.  This course does not certify the instructor candidate to teach any NRA course.  Additional discipline-specific instructor training is required to certify instructor candidates to teach specific courses.
After you successfully complete NRA BIT and score at least 90% on the Trainers Exam, you should be ready for whichever discipline-specific instructor training class offered (Rifle, Shotgun, Pistol).  You will demonstrate your qualifications through the Pre-Course Qualification tests associated with the specific discipline. 
For current NRA Instructors adding a rating, you may be required to attend another BIT Course if you have not completed that course within the previous 2 years.
Instructor Classifications:
Certified instructor: 21 years of age or older 
Assistant instructor: 18 years of age or older (allows youth to assist Certified Pistol Instructors)
Apprentice instructor: 13-17 years of age (allows youth to assist Certified Pistol Instructors)
Note:  This certification is required for registered Boy Scout/Venture Crew Leaders to run a Scout Pistol Range